Physicians Circle of Friends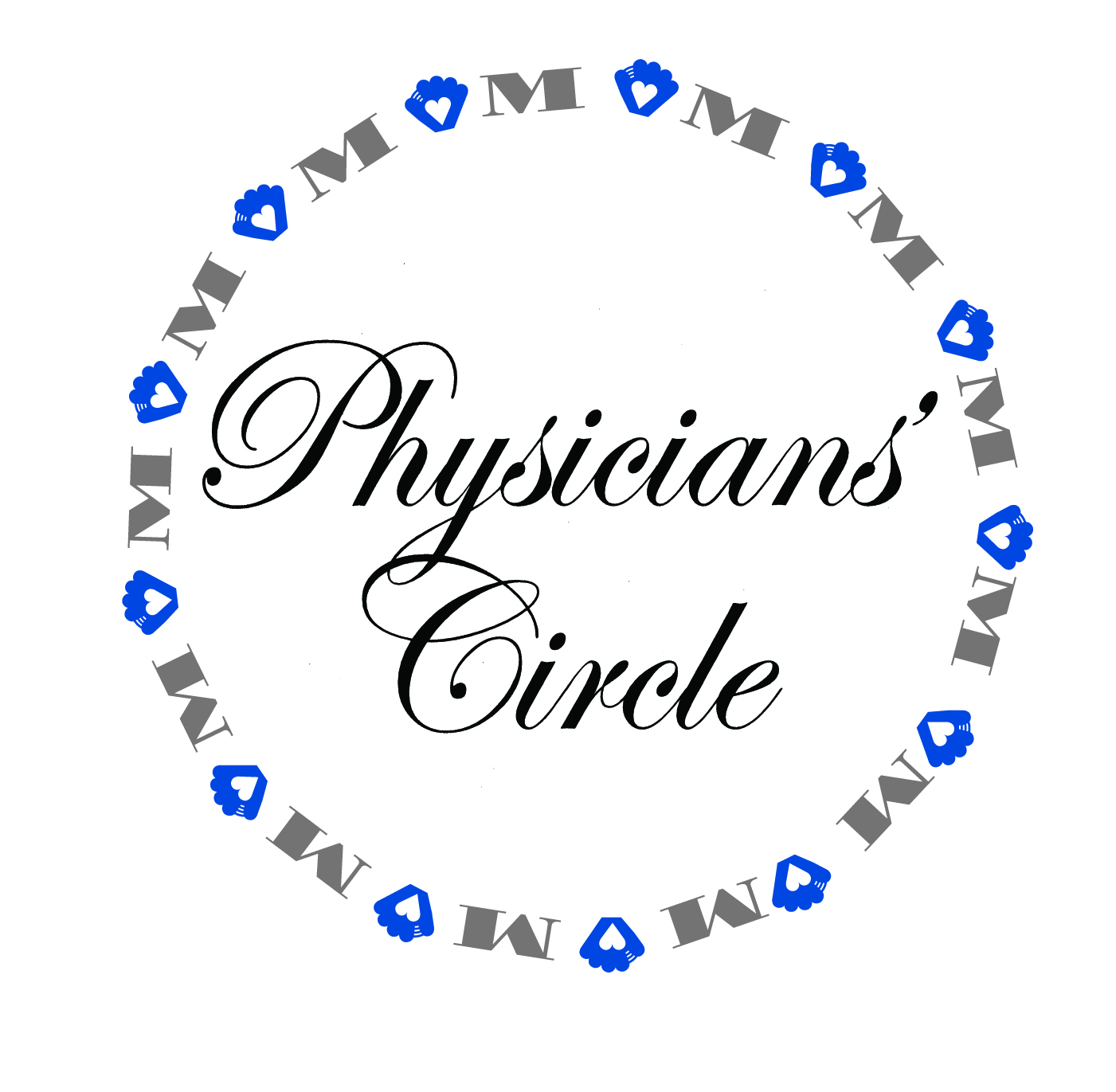 Physicians' Circle 2021
The mission of the Foundations and of physicians is closely aligned, as both strive to improve the healthcare of the community. They Physicians' Circle represents those doctors who have made a financial commitment to support the work of the Foundations. We offer our heartfelt thanks for their contributions.
$25,000 +
The Cornfeld and Hurowitz Families
Envision Physician Services
Florida Coastal Pediatrics, LLC
Dr. and Mrs. Andrew Greenfield
Joe DiMaggio Children's Hosptial Medical Staff
Drs. Esther and Frederick Keroff
Dr. Robin Leader Landau, Mr. Todd Landau and
Robert H. Maliner, MD
Dr. Ania Cabrerizo and Dr. Jose R. Mellado
Memorial Regional Hospital and Memorial Regional Hospital South Medical Staffs
Dr. and Mrs. Marc Napp
Pathology Consultants of South Broward
$10,000 +
American Cancer Society
American Hospital of Miami, Inc.
Eddy H. Carrillo, MD, FACS
Christopher R. DeMassi, MD, FACS
Dr. Dennis Hart
Holly Neville, MD
Sareli Family
$5,000 +
Dr. Jason and Mandee Adler and Family
Dr. and Mrs. M. Richard Auerbach
Dr. amd Mrs. Kak - Chen Chan
Dr. and Mrs. Gilbert Drozdow
Dr. Ben and Cara Freedman
Radiology Associates of Hollywood
Dr. Joel and Adele Sandberg
Kelly and Dexter Sereda
The Shugh Family
$2,500 +
Juan Arenas, MD
Beth and Howard Berlin
Michael and Betty Cortelli
Grisel Fernandez Bravo
Hussein Family
Ana M. Rodriguez
$1,000 +
Dr. Todra Anderson-Rhodes
Dr. Joseph J. Angella
Dr. Gary and Barbara Birken
Dr. and Mrs. Adam Blomberg
Dr. and Mrs. Brian Cauff
Dr. and Mrs. Daniel B. Chan, MD
Dr. Helen Chukwu
Dr. and Mrs. Brett Cohen, MD
Dr. and Mrs. Murray N. Cohen
Dr. John Colombo, MD
Tim Curtin
Drs. Jennifer and Kissinger Goldman
Dr. Dean A. Hertzler
Dr. and Mrs. Seth A. Hoffman
Jeremy and Brittany Jacobs
Dr. Donald Kim and Mrs. Victoria Kim
Gerald Lavandosky, MD
Seong K. Lee
Drs. Howard and Tamar Levene
Ralph and Debi Levy
Dr. and Mrs. Peter A. Livingston
Dr. Diana Martinez and Family
Dr. and Mrs. Neal P. McNerney
Memorial Hospital Miramar Medical Staff
Memorial Hospital West Medical Staff
Dr. and Mrs. Aron Neuhaus
Dr. and Mrs. Alan K. Novick
Raymundo and Paolo Pastor
Paul Pavilack, MD
Dr. Michael A. Rivera
The Rosenthal Family
Anne M. Schaefer, MD
Dr. Mark Soloway
Tammy Tucker and Tim Curtin